Infant Island / 3mo - 2years
Toddler Town / 2years - 3years
Preschool Palace / 4years - 5years
BridgeKidz / 6years - 12years

As you walk up to our VIP Kiosks located in the BridgeKidz Worship Center, our VIP team will help get your children checked in and to the right area. You can enjoy a great worship experience knowing your child is having fun and learning about God!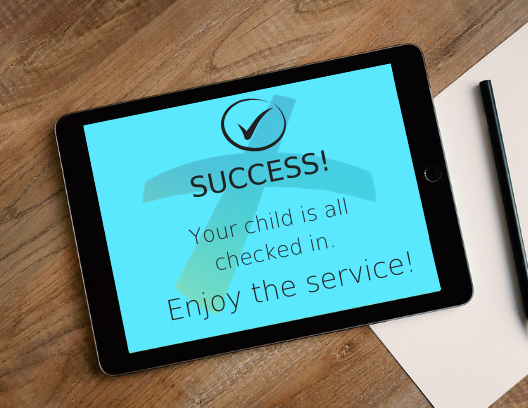 Children are checked in at the registration kiosk in our BridgeKidz Worship Center and given a name tag for your child to wear during service. The name tag has a unique code printed on it which prints on a separate pick-up slip for parents as well. These codes change weekly and the pick-up slip has no identifying information as a preventative measure.
Your child's safety is one of our top priorities. Under the supervision of highly trained staff members, children are checked in and accounted for in our electronic database and given a name tag to physically identify them. A parent or guardian must show a corresponding ID slip in order to claim their child following the service. All workers undergo background checks to assure your child is cared for by qualified workers.